Janean Wjvold
Medical Aesthetician, Acupressure Therapist, Advanced Micro Current Educator, Cosmetologist, Fitness Consultant and World Music Promoter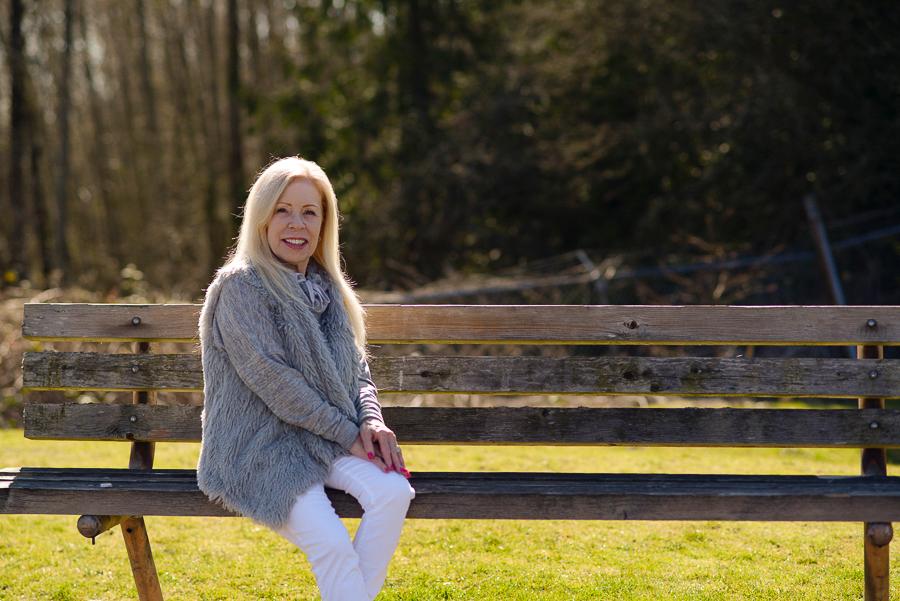 Professional Experience:

Medical Spa Director, Sole Proprietor: Acu-Clinics of Washington
Medical Aesthetician, Acu-Therapist, Micro Current Educator, Cosmetologist, Fitness Consultant and World Music Promoter.
2002-2022
Seattle, Washington
As the Medical Aesthetician; I am administering Advanced Micro Current Technology, Radio-Frequency Skin Tightening Treatments, bt-Titan MN micro-exfoliation, Microdermabrasion, Cellulite Reduction procedures for Non-Surgical Face and Body Lifts, Acupressure Weight loss, and Smoking cessation.
Establish new protocols, promotion, marketing and showcase of new anti-aging, non-invasive procedures. Body treatments include weight loss, inch loss, detox, body toning and wellness procedures using Traditional Chinese Medicine and patented Sudatonic, French Far-Infrared Bodywraps and Radio-frequency cavitation and toning.
2013-2022 World Music Promoter and Booking Manager
Produced, "Sounds From Around the World," an 8 hour day festival, in May, 2022, with a grant from Seattle's 'Arts In the Parks.' The bands featured were all multiple award winning musicians/or groups: Naby Camera, Deseo Carmin, Comfort Food, and The Lion of Judah Band.
Produced Djeli Mahamadou Kone and Doucora (Mali). We won "Vision Artist of the Year 2020," an honorary award by The Akademia.
The "Executive Artist of the Year Award", given by The Akademia, for 2019. 192 winning bands competed in 16 genres.
"Best World Beat Song", March, 2018.
Je Conte and the Mali All Stars released their debut album, 'Mali Blues' in 2013.
Mali Blues was voted #7 for World Music Central and #4 for Putamayo in 2013.
My first USA tour was involved with the booking for JeConte and the Mali Allstars in November 2014. Next was our May Tour, 2015, debuting ' Down By the Bayou' a JeConte- Anders Osborne collaboration. Consecutive tours occurred in July and November 2015.
The groups that I represented are: JeConte Mali Blues, JeConte Bayou Blues, Comfort Food, Alpha Yaya Diallo, Soyaya, En Canto Brazil, Anoke Agofoma, Pedro Kouyate, Djimi Sissoko's Djama Djigui, Michel Navado, Deseo Carmin, Djeli Mahamadou Kone's Doucoura and The Hip Replacements.
Involvement included: Multiple bookings, West Coast tours, the NW Film Forum presentation showing our documentary, "The Last Song Before the War," Urgent Africa benefits, performances, festivals, recording, promotion, marketing, grant writing, interpretation and travel arrangements for both national and international flights, work visa preparation and hotel reservations.
2008-2010
All Star Fitness-Downtown
Seattle, Washington
Executive Club and the Municipal Tower
Spa Director and Membership Sales: part time

2009-2010
Nordstrom Inc. Studio 121: Retail Sales and Consultations
Top Salesperson: Formals, High End Fashion Labels, Dresses and Suiting's

2002-2003
Associate with NeoGENESIS Life Extension Medical Clinic Charlotte, NC.
Medical Spa Director and Medical Aesthetician

Provided anti-aging treatments as the Medical Aesthetician; administering Micro Current, Microdermabrasion and Cellulite Reduction procedures
Held Monthly Seminars
TV Show weekly called "What's Up Doc?"
Retail Sales and Supplements
Trained personnel in procedures and management of spa upon departure

2000-2002
Bio-Therapeutic, Inc. Seattle, WA
International Manufacturer for Esthetic-Medical Equipment and Products
National Office Manager, Sales Manager,
Corporate Educator, Independent Distributor

Increased bottom line profits each year by 20%
Managed 18 individuals; schedules, payroll, performance reviews,
Sales, distribution, education, and certification, for high-tech anti-aging Esthetic equipment and skin care products for physicians, nurses, Medical aestheticians, and estheticians
Educated and certified corporate trainers
Extensive Travel involved in both training and trade shows
1989-1999
Health & Fitness Manager
American Woman Health & Fitness/Hart's Athletic Club
Greater Seattle-Bellevue, Washington

Pre-opening, Staffing and Management of 20+ employees
Co-Managed a Woman's Club within a Co-Ed Club, with approximately 6000 members

Increased business revenue by 12% annually
Personally, maintained sales at a 72% closing figure, developed promotions during all aspects of management with influential and competitive statistics contributing to the success of the companies.
Trained incumbent managers and personnel for an expanding company indicative of leadership ability.

1985-1987
Former Owner of Salon Naka (Seattle's Downtown Full Service Salon and Day Spa)
Seattle, Washington

Supervised a staff of thirteen multi-ethnic cosmetologists on the Seattle Waterfront
Personally serviced a clientele base of 200 clients, working four rooms

1983-1985
Sole Proprietor of Nu Profile System Seattle, Washington

Invented the Nu-Profile's 3000, machine for high-tech electronic facial toning for the non-surgical facelift alternative.
Acupressure for weight loss and smoking cessation


1981-1985
President of Acu-Clinics of Washington
1980-1981
General Manager of Acu-Clinics of Washington
Bellevue and Queen Anne Clinics
Acupressure Techniques for Weight Loss and Smoking Cessation
Treated over 13,000 patients with a high success rate

1980
Mario of Milan 'World Cup Champion8 and Fantasies' Hair Design
Cosmetologist

1978 -1980
Renon's and Mr. Lee's Beauty School
Licensed: Cosmetology, Aesthetics, Manicuring and Barbering

1977-1978
Anesthesiologist Assistant,Surgery, Doctor's Hospital
Worked for 12 Anesthesiologists and was responsible for 6 Operating Rooms, stocking of drugs, solutions and equipment


ACTIVITIES and RECOGNITION

1986: Vice President of the Federal Technical Advisory Committee-North, Central, and South Seattle-Community Colleges.

1986-1985: Public Relations Director for the Washington State Cosmetology Association Board.

1985 Voted Seattle's Cosmetologist of the Year in recognition of outstanding leadership.

1985-1984: President of Seattle's Hairdressers' Association
Affiliate #7 of the National Hairdressers' Association.

EDUCATION:
Certified Corporate Educator 2001
Completed all prescribed educational criteria to instruct corporate trainers on the following esthetic/medical equipment: all micro current and varying modalities, microdermabrasion, and vacuum massage for cellulite reduction

South Seattle Community College, Seattle, Washington
Vocational Certificate in Software Applications, 2000
Courses in Nutrition, Contemporary Business Math, Computer Technology and Office Administration: Technical Training included Microsoft Word, Excel, Access, PowerPoint, Web Design and 10 Key Operations * GPA 3.7

Fitness Training occurred on the job supported by previous experience.
Specialized training with the Center for Chinese Medicine 1983 San Francisco, California